In welchem Heavy durch ein Fiktionswurmloch in die Erzählung "Eine Weihnachtsgeschichte" von Charles Dickens hineingesaugt wird und dort seiner 1990er HC-Vergangenheit begegnet.
[Note: there will be some posts in English, some in German. Each English post will have a German abstract and vice versa.]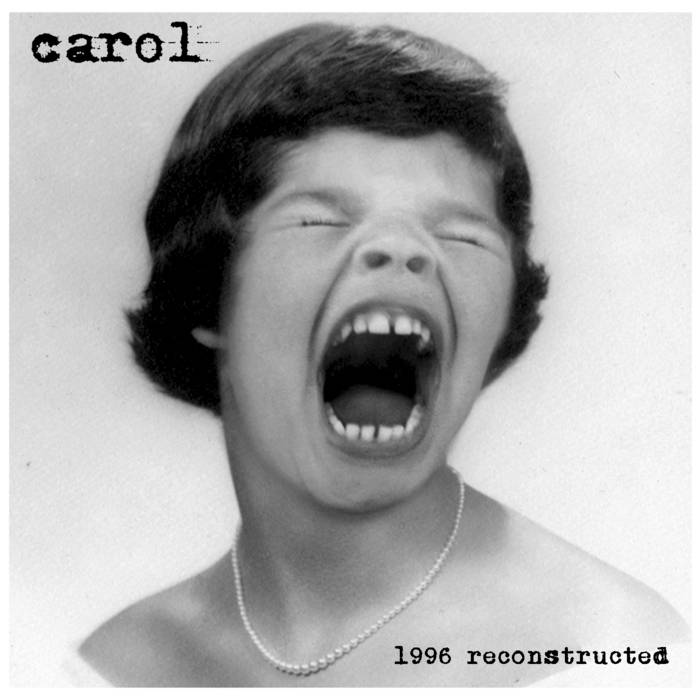 Ebenezer Chettle awoke to the striking of the clock. It was one am at night. Uneasily he sat up and saw a slim, slacking figure, clad in low hanging jeans and a large, threadbare Threadbare* T-shirt standing before him.
"Are you the Spirit, dude, whose coming was foretold to me?" asked Chettle.
"Yep."
"Who, and what are you?" Chettle demanded.
"I am the Ghost of Metallized Hardcore Past. Rise, and walk with me."
As the words were spoken and Chettle got up, the bedroom disappeared and they were instead standing in a derelict Youth Centre with a low stage, set up with cheap amps and a shoddy drum set.
"Unholy Hell!" exclaimed Chettle. "I was HC-socialized in this place. I played with a shitty under-practiced band here and watched dozens of others!"
While Chettle was joyfully looking around in the direction of the stack of pallets doubling as cloakroom and the underlit door leading to the "bathroom" stalls, a band set up to play. Amp hissing and feedback squalls began to fill the air, making Chettle turn around in anticipation. First chugging chords filled the room.
"Why, sputtered Chettle, it must be one of those Bremen bands of old, their sound is nigh unmistakable! Who're they? Abyss? Acme? Age?** Pray tell me, ghost, which one of those mighty giants are they?"
"Do listen, yes they are from that Nineties capital of German HC, and they are none other than the wonder of frantic brutality and dissonance, CAROL, some of whose members went on to play in the proud bastions of Systral and Mörser***!"
As the band's set was imminent to begin the area in front of the stage filled up in few moments and the band launched into "Pandemonium" the track from the Carol/Stack split 7", which faux-ironically and tellingly pays homage to Slayer and Venom with its logo/cover artwork
Take a look:
The whole place erupted into a flailing, swaying, thrashing mass of bodies and Chettle and the ghost looked on with deep content. It was a rare wonder of a band having a totally transparent and attainable, un-produced sound and using it to maximum, awe-inducing powerful effect. The set went on with tracks from the Prefabricated 7", the band's only standalone release, and a lot of other tracks Chettle had never heard.
Take a look:
After the simultaneously cathartic and exhilarating show, Chettle dejectedly told the spirit that – as glad as he was that he was to have witnessed it – he now only had the memory of these un-released songs.
But the ghost tugged at his hand and led him to The Merchtable Yet To Come. And lo and behold, there was a 12" collection of songs recorded in 1996, a welcome work of love by the staunchly DIY and cool since always German label Per Koro Records.
Lacking none of the quality of the classic 7" blast, these tracks complete the picture of a band whose massive sound has proven highly influential, avowedly so in the case of venerated chaos HC-doyens Orchid****, making it possible to draw a straight line from Bremen to the NPR-featured Screamo-rejuvenators Portrayal of Guilt*****. Also Bremen-originating, Hamburg-residing badass-duo Mantar****** are very well conceivably teenage witnesses of the Bremen HC explosion that Carol were such an integral part of.
Eyes full of wonder and ears ringing from the show, Ebenezer Chettle felt himself a changed man vowing once more to support DIY extreme music as well as he could and thanked the ghost with watery eyes for giving him a very extreme music Christmas Carol.
How heavy is 1996 Reconstructed though? In 1996 this scored an obliterating sprint by Sysiphos, but adjusted for inflation this is still a connoisseur's supreme edition of a Daily Grind.
* 'Member Threadbare? They were pretty ok, here's a 'minder. (Album's called Feeling Older Faster, which, incidentally is exactly what I'm doing while assembling these links.) Some of them are doing this now, recommended: Inexorum (Melodic Black Metal) and Hive (CRUST!!!).
** Abyss, Acme, Age. If you're not familiar with these bands, Acme is the easiest entrypoint, then check out Abyss, e.g. the split with Ebullition emo troupe Iconoclast, then go full Nineties Emo with Age.
*** Systral, Mörser. You don't know Systral or Mörser? Srsly? Go there and there.
**** Orchid: Check Them Out Tonight! Revolution Tomorrow!
***** Portrayals of Guilt on NPR
****** Mantar ❤ Carol:
GET EVERYTHING FROM CAROL NOW AND BEFRIEND THEM ON SOCIAL MEDIA:
Digital: https://perkororecords.bandcamp.com/album/1996-reconstructed
Vinyl: https://www.perkoro.com/home.php
Facebook: https://www.facebook.com/carolhbhc/